TAIKO+
Are you a taiko 'freak' who cannot get enough of the sound of the drums? Are you counting the days until the next training? Then TAIKO+ classes have got you covered. Just enroll in one or multiple TAIKO+ classes and get ready to play some more taiko!
Perhaps due to an irregular work schedule or other appointments taking up your agenda it may be hard for you to commit to our regular classes. Therefore, next to the familiar Sunday Drumdays, we now also offer TAIKO+ classes. You can choose which days are convenient for you and join us for more taiko.
Everybody is welcome to enjoy taiko with us, newcomers, and drummers alike!
Need to say more?
Come join us during the TAIKO+ classes!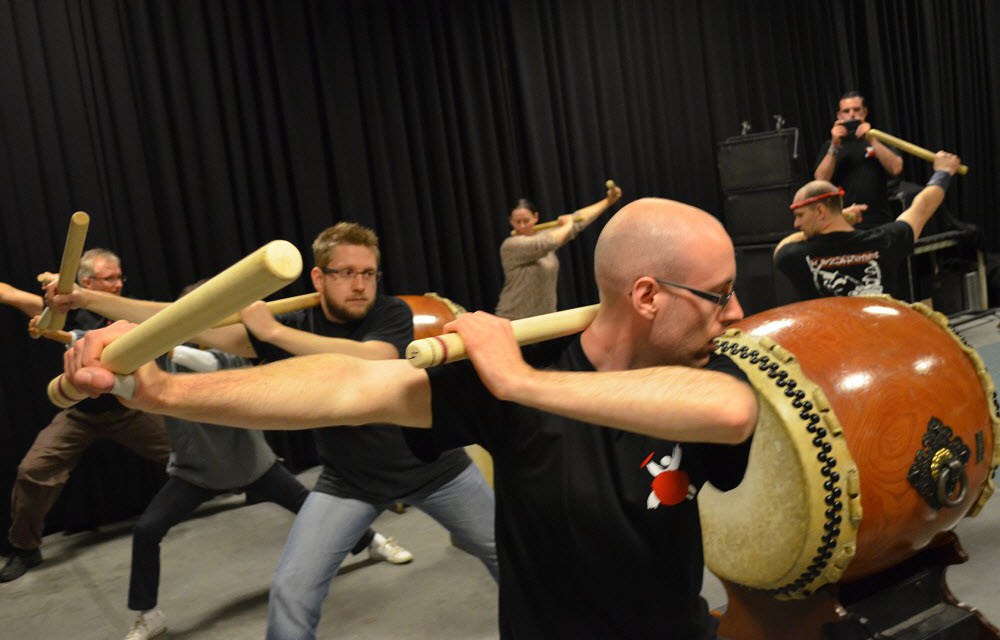 Dates TAIKO+ :
23 September
11 November
10 February
24 February
13 April
11 May
Schedule:
10.00 hr - Welcome with coffee/tea
10.30 hr - Start
13.30 hr - End of drumming, clean the Dojo
Costs:
€ 49,- per person, per TAIKO+