Taiko lessons
Would you like to receive lessons with our unique Japanese instruments?
What you will learn with us:
- To make music in a very physical way
- To push your limits
- To not judge your own Taiko play or that of each other
- Know and trust yourself in a new way
The percussionists of the world-famous percussion group Circle Percussion tailor the group lessons for all experience levels.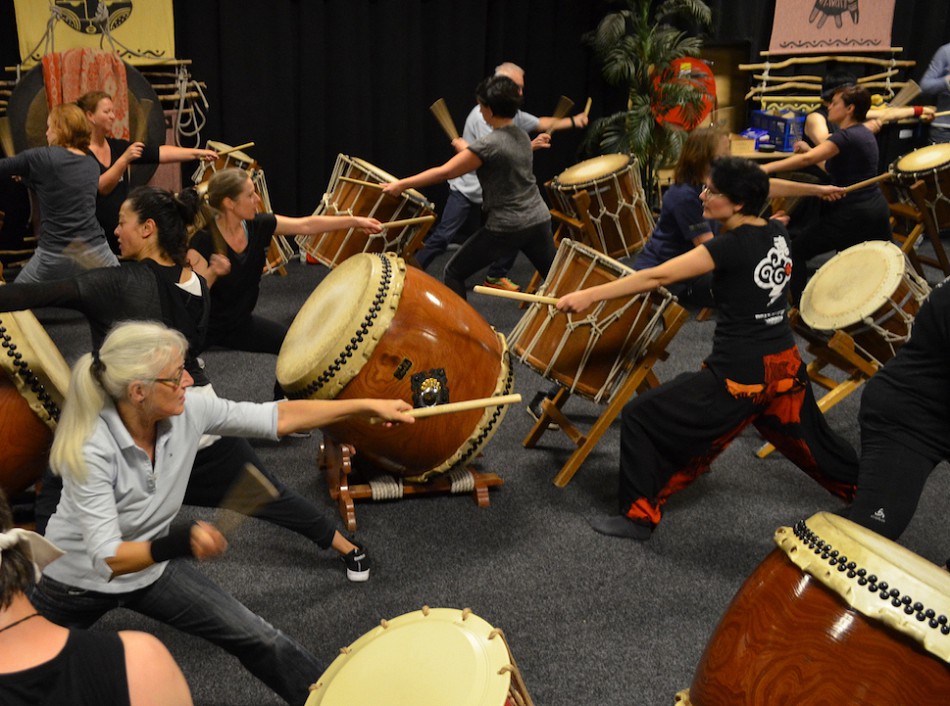 Do you want to use your energy? Do want to delve deeper into the area of Japanese drumming? Do you want to improve your stamina? Whatever the motivation… a free trial lesson is ALWAYS A GREAT IDEA!
Saturday class one
Schedule:
Arrival: 12.30 – coffee/tea and set up of instruments
Start lesson: 13.00
End of class: 15.45
Trainer:
Erwin Oudshoorn
Level:
Advanced
Saturday class two
Schedule:
Arrival: 13.30 – coffee/tea and set up of instruments
Start lesson: 14.00
End of class: 16.45
Trainer:
Marit Oudshoorn
Level:
Intermediate/Advanced
Sunday morning
Schedule:
Arrival: 10.00 – coffee/tea and set-up of instruments
Start lesson: 10.30
End of class: 13.15
Trainer:
Jim Gubbels
Level:
Starters/Intermediate
Sunday afternoon
Schedule:
Arrival: 13.15 – coffee/tea and set-up of instruments
Start lesson: 13.30
End of class: 16.15
Trainer:
Jim Gubbels
Level:
Starters / Intermediate