Do you also want to experience Taiko?
Explain to someone:
…What it's like to play a drum with a diameter of 1.80 meters…
…What it's like to play drums with sticks the size of a small baseball bat…
…What it's like to feel the vibrations of our spectacular drums go through your body…
That is almost impossible, and that is why you can always follow a free trial lesson with us.
Whether you keep drumming with us after the free trial lesson or whether it stays with this one free trial lesson... you take the experience with you anyway and you will always remember it.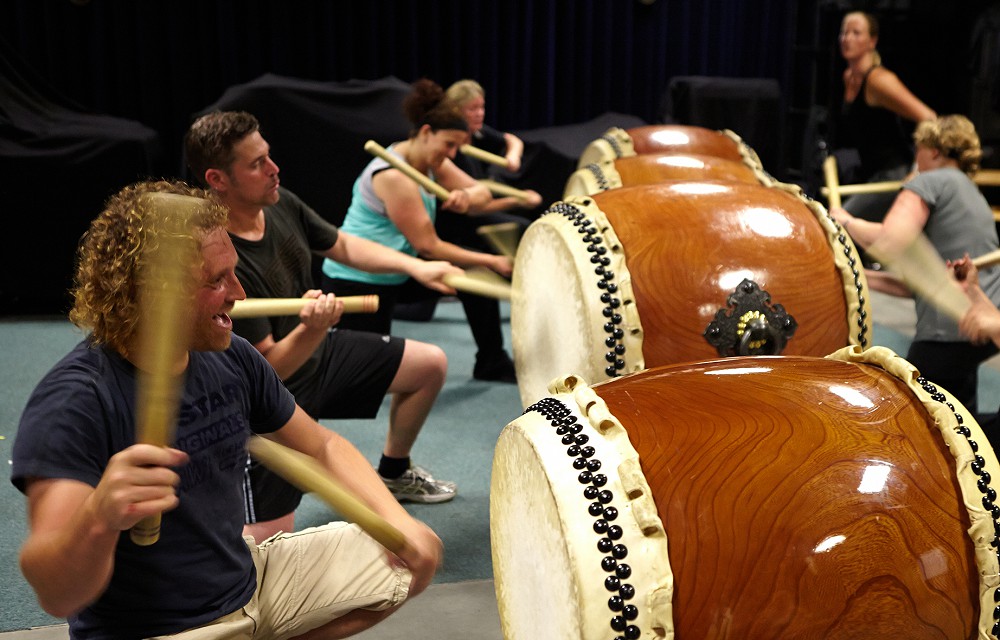 Taiko:
"You give your energy to the Taiko, the Taiko will give it back to you.... doubled!"
Taiko is a challenging activity that clears your head!
"This is absolutely awesome: going wild on drums that are only available here. UNIQUE!"
"Fantastic how effort and relaxation go together!"
"Great to be physically active and use all your muscles. After such a lesson I can handle everything all week!"
"This is what I have been waiting for: being consciously involved with your body and being able to let go of everything else at the same time!"
"The groove penetrates your bones and won't let go."
"Wow, you have to experience these drums!"
Are you up for the challenge?
Playing Japanese drums is an experience that cannot be captured in words.
- Playing with very thick drumsticks,
- the enormous physical effort required, and
- the natural flow that arises naturally,
... make Taiko drumming a fantastic experience!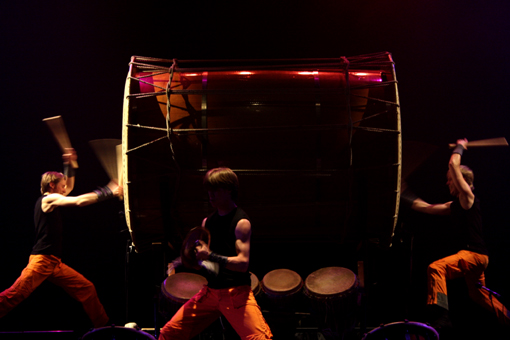 Free trial lessons on September 12, 2021
We will be present with several trainers. Contact us to register!
Workshop 1
Program:
10:30 – Reception with coffee & tea
11:00 – Start free trial lesson
13:00 – End and little chat
Workshop 2
Program:
13:30 – Reception with coffee & tea
14:00 – Start free trial lesson
16:00 – End and little chat