Taiko ensembles
Like class groups, Taiko ensembles are fixed groups that have classes almost every week.
These ensembles can be booked for performances at Japanese festivals and Japan-related events.
There are two ensembles, read the options below.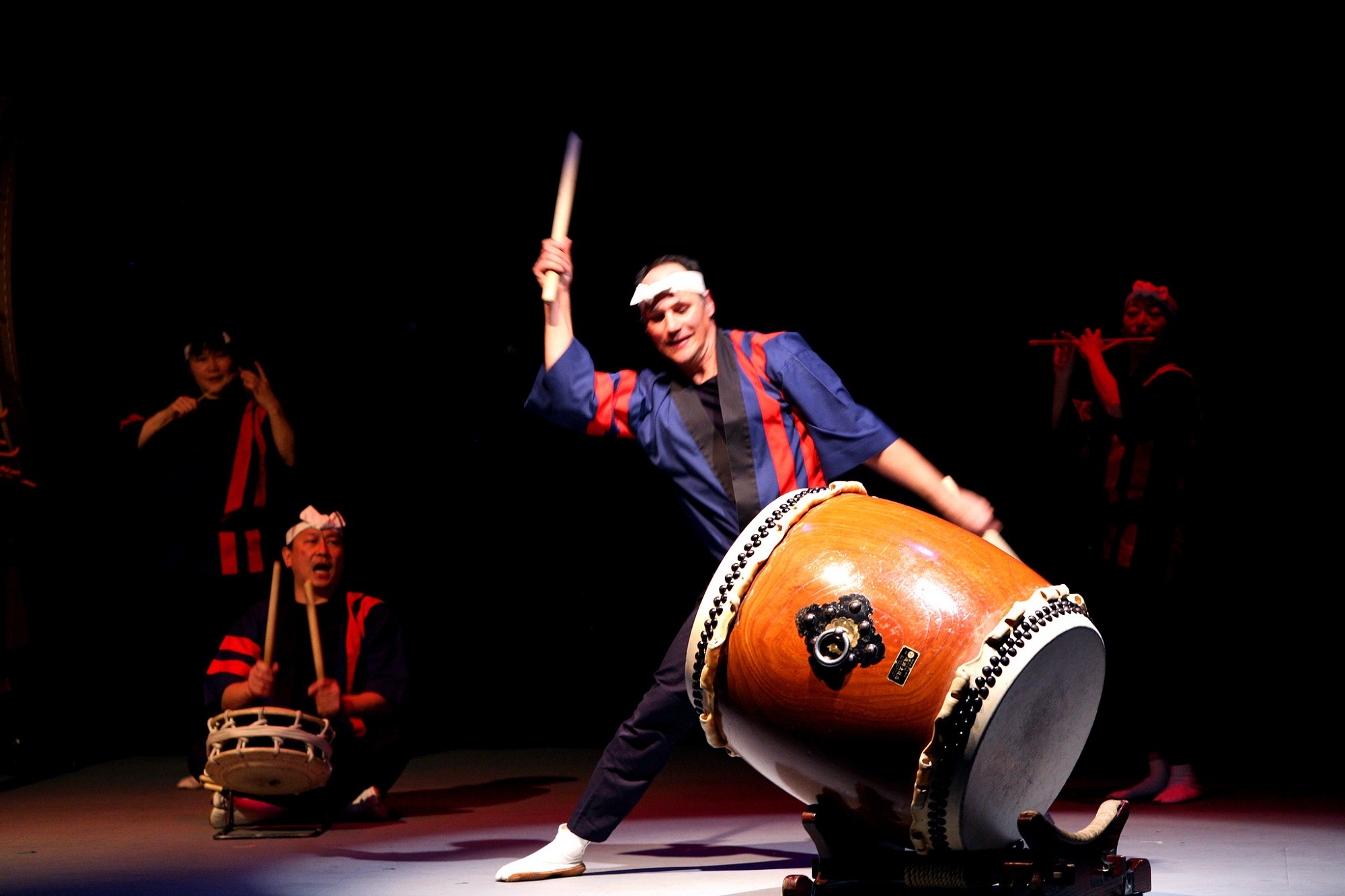 Taiko ensemble 1
The first Taiko ensemble consists partly of a number of Circle Percussion members and partly of students from the taiko school and IDÕ Drum Workouts. This ensemble plays the taikos at a considerably high level. You are eligible for this ensemble if we think you can handle this level. We do invite people for this.
With this ensemble we will rehearse about three to four times a month, which comes down to 32 rehearsals per season. In addition to a performance on the Taikoday , this group will also focus on performances outside our dojo. Like presentations and demonstrations at Japan festivals, at martial art school, etc.
Schedule:
Day: Saturday
Arrival: 9:30 am – coffee and set up instruments
Start rehearsal: 10:00 am
Break: 11:15 am
Second half rehearsal: 11:30 am – 0:30 pm
September 5, 12 and 19
October 3, 17 and 31
November 7, 14 and 21
December 5, 12 and 19
January 2, 16, 23 and 30
February 20 and 27
March 6, 20 and 27
April 3, 17 and 24
May 1, 8 and 29
June 5, 12 and 19
July 3 and 10
Taiko ensemble 2
The second Taiko ensemble of students from our taiko school and participants from IDÕ Drum Workouts. With this group, fun is paramount. This ensemble was founded to make good music together and eventually blow ensemble 1 off the stage at Taikoday :-).
There are of course possibilities to move from Taiko ensemble 2 to Taiko ensemble 1. This will be reviewed for each individual at the end of the season.
Ensemble 2 rehearses twice a month, which actually means eighteen rehearsals per season.
Schedule:
Day: Saturday
Arrival: 1:00 pm – coffee and set up instruments
Start rehearsal: 1:30 pm
Break: 2:45 pm
Second half rehearsal: 3:00 pm – 4:00 pm
September 5 and 19
October 3, 17 and 31
November 21st
12 December
January 2, 16 and 30
February 20
March 13 and 20
April 17
May 8th
June 5 and 19
3 July